25 Reasons To Visit A Friendship Store:
1. CLEAR CHOICE
STEP 1: Receive your BEST price upfront. Everytime. Our Market Based prices are clearly indicated on the pre-owned window sticker and the windshield. The homework and hard work has been done! We use various automotive resources to price the vehicle of your choice best in market.
STEP 2: Kelley Blue Book will appraise your car! KBB is the most popular third party appraisal tool on the market. KBB is the most accurate and geographic specific guide that will enable fair market value for a trade without being biased. We also offer the KBB ICO (instant cash offer) which means we will buy your car even if you don't buy ours!! This is a REAL number you can take to the bank.
STEP 3: You Keep The Commission!! Our Product Specialists are compensated to find the right vehicle for your needs. Our non-commissioned staff is able to pass those savings onto you!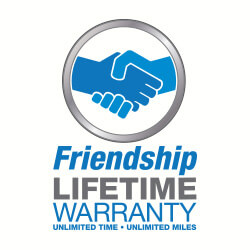 2. LIFETIME WARRANTY
Friendship offers a Lifetime Powertrain Warranty on New Vehicles. Unlimited Time, Unlimited Miles. This is a great reason to make Friendship your car company. Ask a salesperson for details. WE'RE DEALIN!
3. WORRY FREE 90-DAY LIMITED POWERTRAIN WARRANTY
Almost every Friendship Pre-Owned Car comes with a worry-free 90 day limited warranty. Ask a salesperson for details. You can buy with confidence at Friendship.
4. GUARANTEED LOWEST PRICES
Nobody Beats Friendship! Friendship guarantees to have the lowest prices. If you find a lower price on an identical vehicle, we will beat that price. Ask a salesperson for details.
5. QUICK, EASY, AFFORDABLE FINANCING AVAILABLE
Friendship offers competitive financing plans from a variety of sources for almost any need. Most decisions are made within 30 minutes. 6 days a week. Good credit, bad credit, no credit…Friendship can help!
6. QUALITY PREOWNED INSPECTION
We examine every Friendship Car from top to bottom, inside and out, to make sure it's in top working condition. That way you'll know what you are purchasing. You can buy from Friendship with confidence.
7. STATE OF THE ART SERVICE DEPARTMENT
Friendship offers great service with the most modern service equipment available. You can trust your car to Friendship. We Treat You Right!
8. FRIENDSHIP FRESH
Friendship cars undergo professional appearance and mechanical reconditioning so our cars look fresh and ready. A great reason to buy from Friendship!
9. VEHICLE HISTORY REPORT
Every Friendship car we sell comes with a vehicle history report for your peace of mind. You can buy with confidence at Friendship.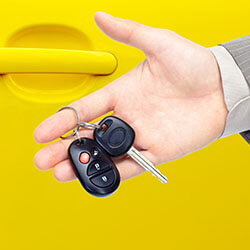 10. CLEAN TITLE GUARANTEE
Friendship guarantees that every car has accurate mileage and has not ever been designated salvaged or flood damaged or we will buy it back. You can buy with confidence at Friendship.
11. THREE-DAY EXCHANGE
If you're not 100% satisfied with your Friendship purchase, just bring it back in the same condition as you bought it, within 3 days and 100 miles, and Friendship will exchange it for one of equal or greater value. Ask a salesperson for details.
12. THE AREA'S BEST SELECTION
Friendship has the best selection of new and used cars, trucks, vans and sport utilities so you'll find the right vehicle at the right price at the right time. If we don't have what you're looking for, we make every effort to get it for you. We have over 1000 vehicles available. WE'RE DEALIN!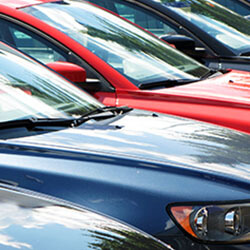 13. WE BUY CARS
If you're thinking about selling your car but don't know its value, Friendship will appraise your car for its current market value. If you like, we will buy it from you TODAY! It should only take about 10 minutes to get you the value. Ask a salesperson for details. WE'RE DEALIN!
14. FRIENDSHIP PROTECTION
Our optional Extended Service Agreements provide comprehensive warranty coverage on your Friendship vehicle, ranging from 12-72 months, depending upon the year and mileage of the vehicle. Protect your investment. Friendship has you covered!
15. AWARD WINNING SERVICE & PARTS DEPARTMENTS
Friendship has the area's best people committed to provide the best service to you before, during and after the sale. We provide great service and we always strive to serve you better.
16. VOLUME PURCHASES SAVE YOU MONEY
Friendship buys vehicles in quantity and we pass the savings on to you…plus, we shop the competition so you don't have to. This saves you time and money. Our huge selection saves you more. WE'RE DEALIN!
17. FRIENDSHIP GIVES BACK
Friendship has a philosophy of giving back to the communities we serve. That is why each year we donate a portion of our profits to local non-profit agencies that support children and animals.
18. THE FRIENDSHIP REWARDS PROGRAM
Refer a customer to Friendship who purchases a vehicle from one of our dealerships and receive a free gift card! Just a way for Friendship to say thanks!
19. WE HIRE THE BEST
Check out an automotive career at Friendship. We are always growing and many times we have openings in Sales, Service, Parts, or Administration. Part time jobs are sometimes available. Ask to speak to the General Manager for details or go to FriendshipCars.com to apply. WE'RE HIRING!
20. HUNDREDS OF CARS PRICED UNDER $12,000
With the area's best selection, you are sure to find a car at Friendship that fits your needs and budget. Nobody beats Friendship. WE'RE DEALIN!
21. LEASE OR BUY
Friendship knows that sometimes it makes more sense only to pay for what you use. That's why we offer lease and payment options on your vehicle purchase. Friendship gives you choices. WE'RE DEALIN!
22. SATURDAY SERVICE
Friendship has Saturday Service Hours to serve you better. A night drop is also available for your convenience. For Service or Sales…Friendship is ready to treat you right!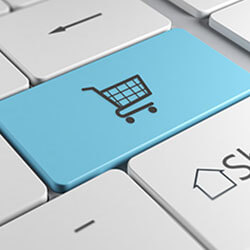 23. 22 FRANCHISES – 15 LOCATIONS – 6 CITIES – 4 STATES – And Growing!
For lots of choices and the GUARANTEED LOWEST PRICES visit FriendshipCars.com. Friendship has what you need at a location convenient to you.
24. WE CHECK FOR FRAME, FLOOD AND FIRE DAMAGE
Not every car that looks good is good. Friendship is confident of our vehicles because our technicians are trained to detect any hidden damage.
25. FRIENDSHIP KIDS ZONE & PET FRIENDLY
Friendship offers special areas for kids of all ages! Big or small we will entertain them all. Pets are welcome guests too! Friendship treats you right!